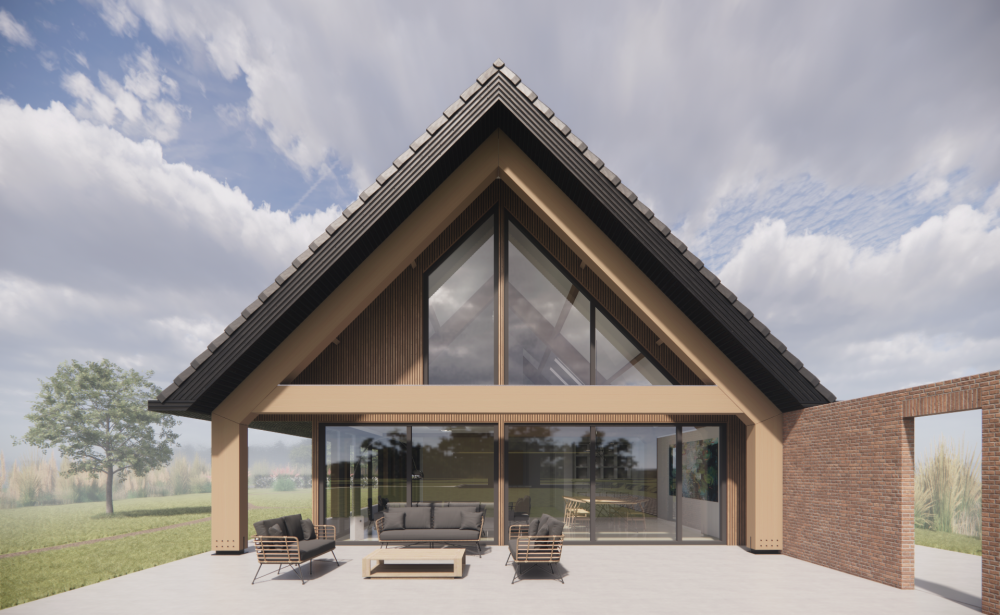 We designed this house with a focus on energy efficiency and sustainability, and we're proud to say it's energy neutral. The large overhangs on the south façade play a big part in this achievement, providing shade in the summer while still allowing for passive solar heating in the winter. To keep the environmental impact low, we used mostly biobased materials, including a large timber frame construction and wood cladding on the exterior.
The layout of the house is based on a clever shift of two blocks, one containing the living areas and the other housing the bedroom and wet cell. This design creates a large overhang on the south façade, which not only contributes to the home's energy efficiency but also provides a wonderful space to enjoy the outdoors. Also the entrance on the north side is created by the shift, featuring a small canopy that provides shelter and a sense of arrival. With all of these features and more, this house is a testament to the power of thoughtful design and sustainable materials.

Location
De Groeve, Netherlands

Year
2021 - 2022

Client
Private

Status
Under Construction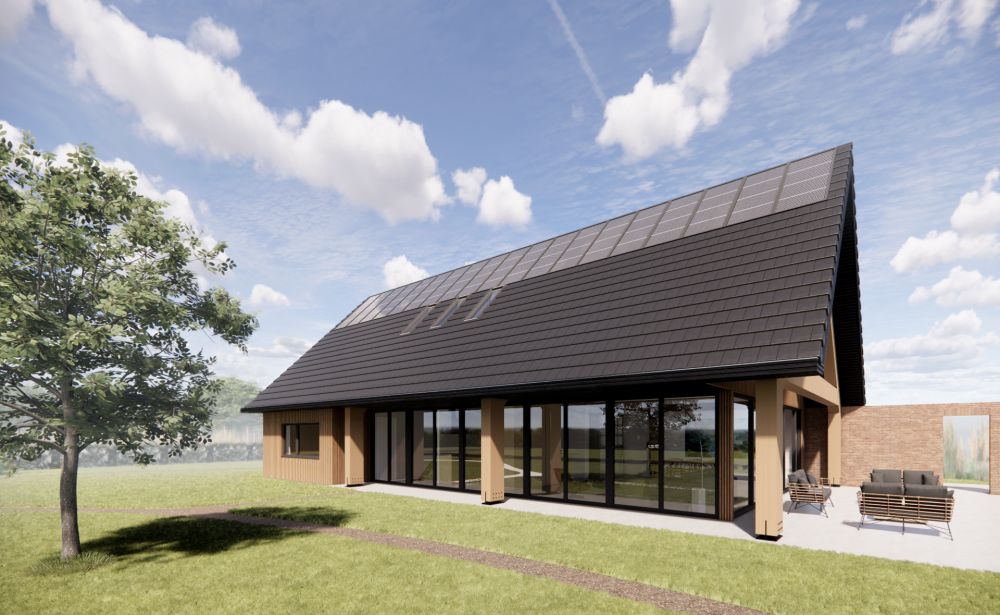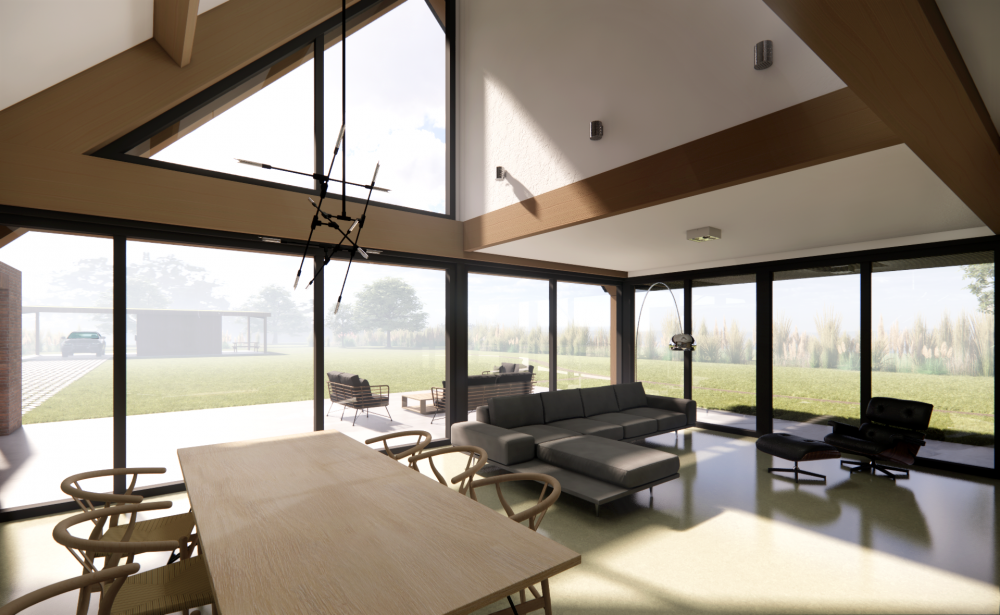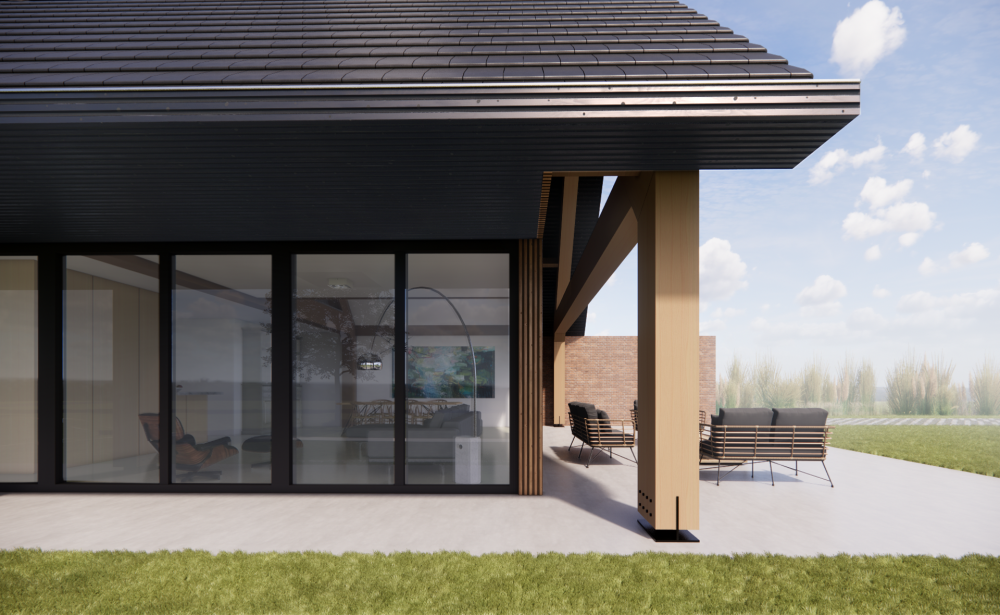 One of the goals of this house was to create a strong connection between the interior and the garden. To achieve this, we included large curtain wall windows on the south and east facades, allowing ample natural light to flood the interior while providing beautiful views of the garden. The use of these windows not only connects the occupants with the outdoors but also provides passive solar heating in the winter.

Another aspect we focused on was creating a relation between the different floors of the house. We designed a large vide in the living room that provides a visual and physical connection between the ground floor and the first floor. This feature not only creates a sense of openness and spaciousness but also enables efficient air circulation throughout the house. On the first floor, we also included a multifunctional space that is connected to the vide, which can be used for various activities such as routing, working and relaxation.